We would like to say a big thank you for  your support throughout 2016 . 
We look forward to seeing in 2017 when we will have an even better range of Home Grown plants for your beautiful gardens!!
If you are a 'serial' gardener you'll be impressed with our range. If you're just getting started we have helpful experienced staff to offer help and advice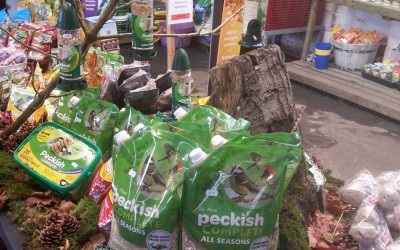 Feeders and food for our beautiful birds!. Ideal gifts to help sustain our feather friends throughout the winter months
read more
Always such a large range of fresh looking plants 
Jonas Hartley
Prices on flowers are always so reasonable, hence why I return so much!
Gemma Durkin
I can spend hours wondering around and talking to the staff, so friendly and always helpful, such a nice atmosphere
Becky Collier